All of these have been washed but then stored for some time so are probably a bit dusty. Not re-washed as my idea of great detergent is probably not yours!
Various sizes from 22 to 28. Marks on photos are on the camera lens and not the clothes.
Prices include postage so discounts for multiple buys (more discounts for pickup from Sheffield, and the added bonus of rummaging through the tonne of stuff I'm yet to post). Postage is Royal Mail second class in recycled packaging to keep costs down. Feel free to make me a sensible offer if you don't like the price!
Grey and black skull print top (Evans, size 26/28) - £7
(Skulls are slightly see-through, blackish studs around neck)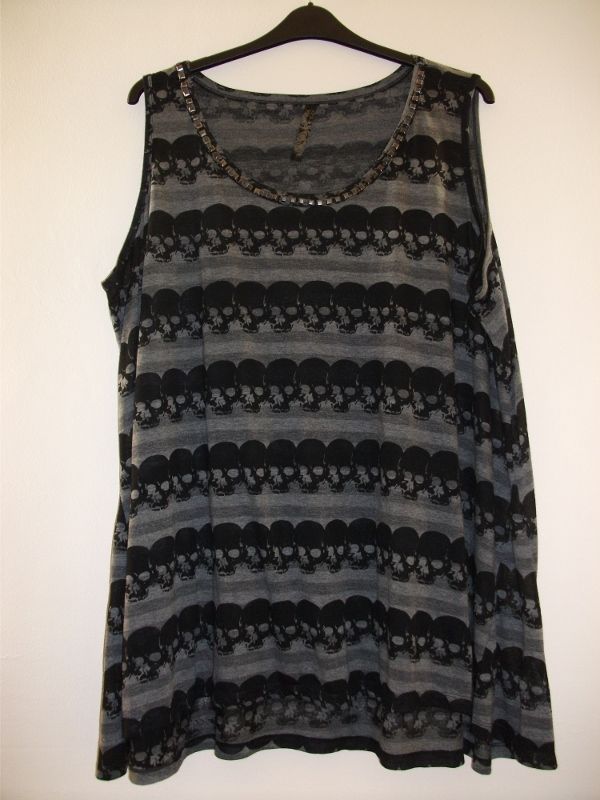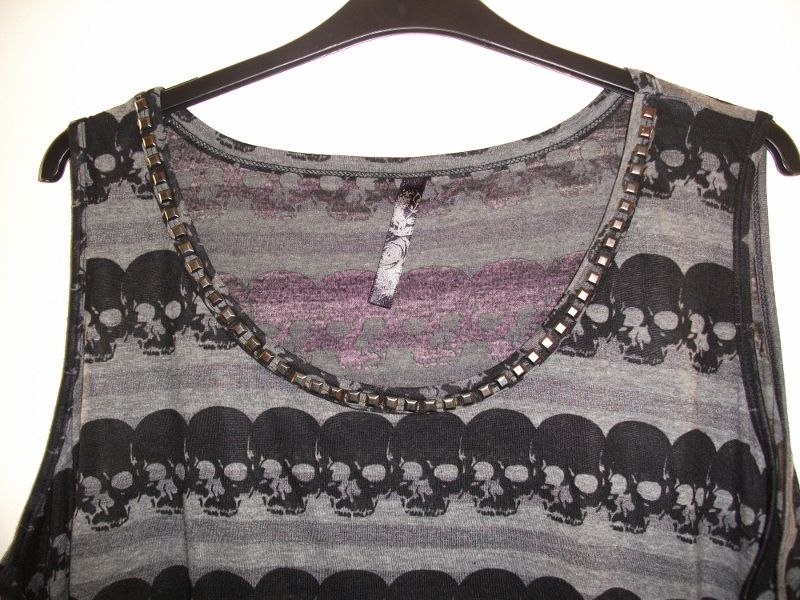 Black top with glittery grey print, silvery studs and cut-out back (Evans, size 26) - £7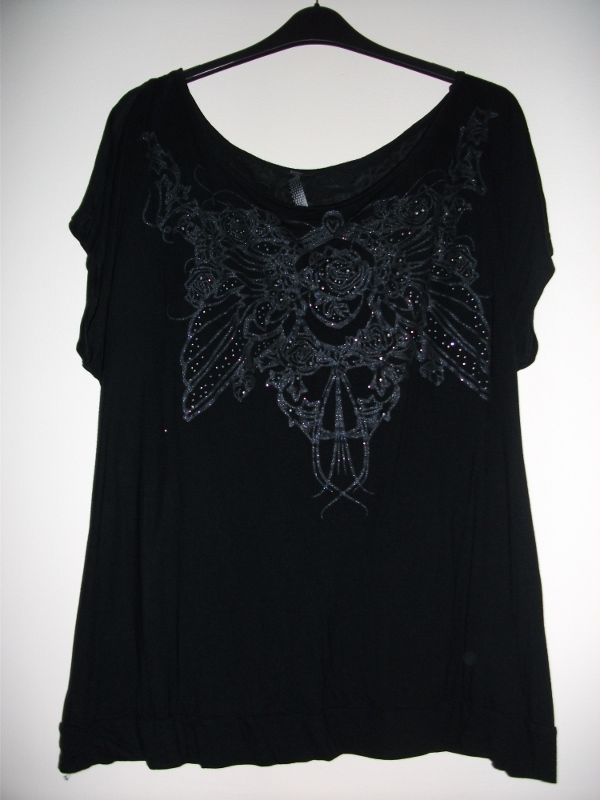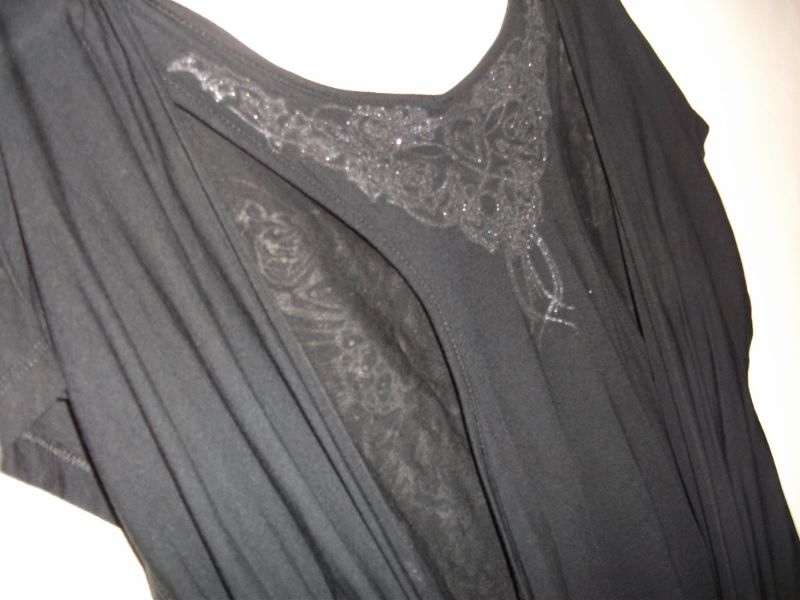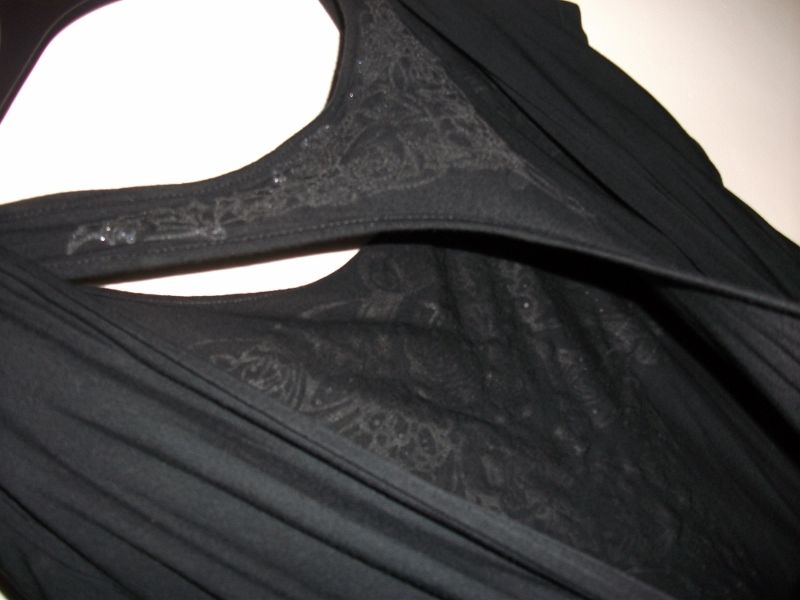 Black top with bronzish studs and flared back (Evans, size 26/28) - £7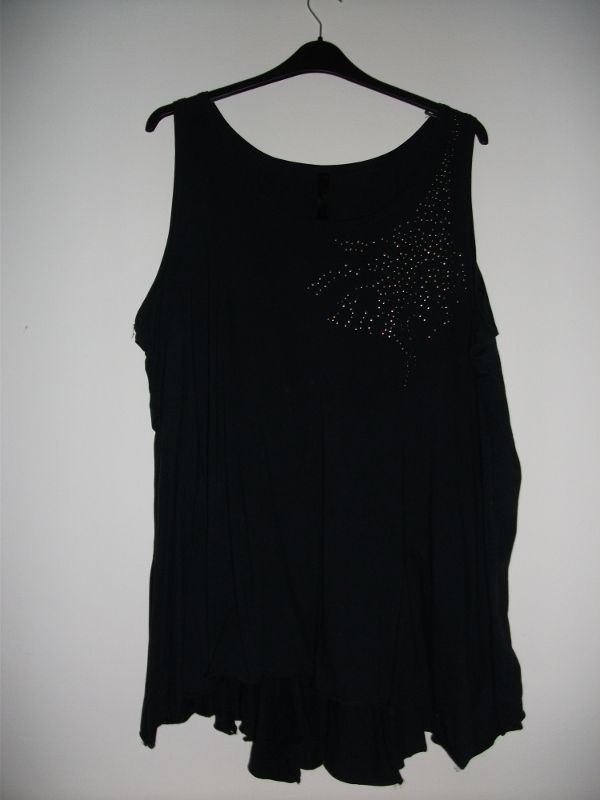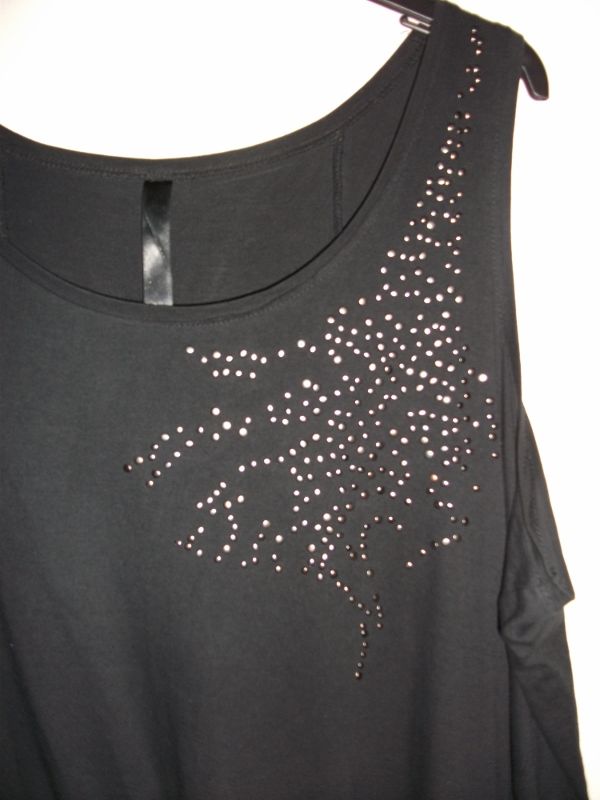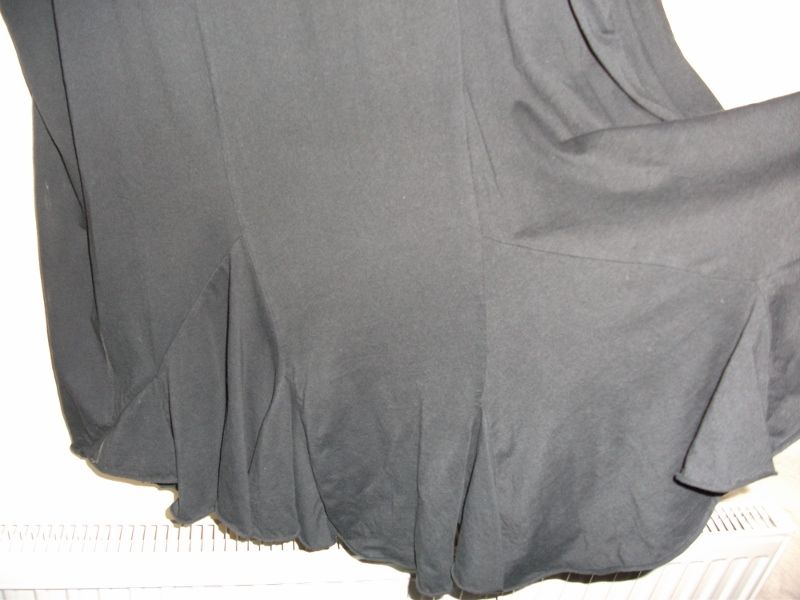 Dark blue mesh shirt with silver cobwebs (Evans, size 22) - £7
(See-through - by Seven for Evans)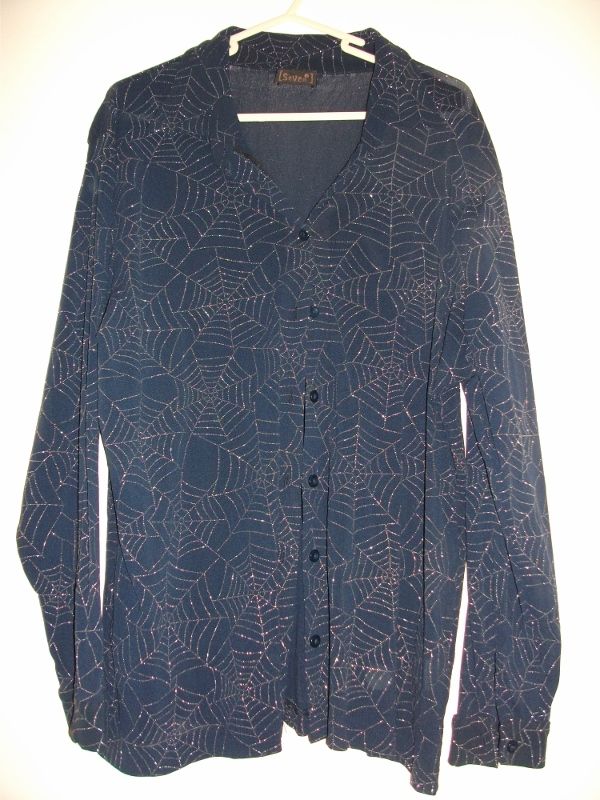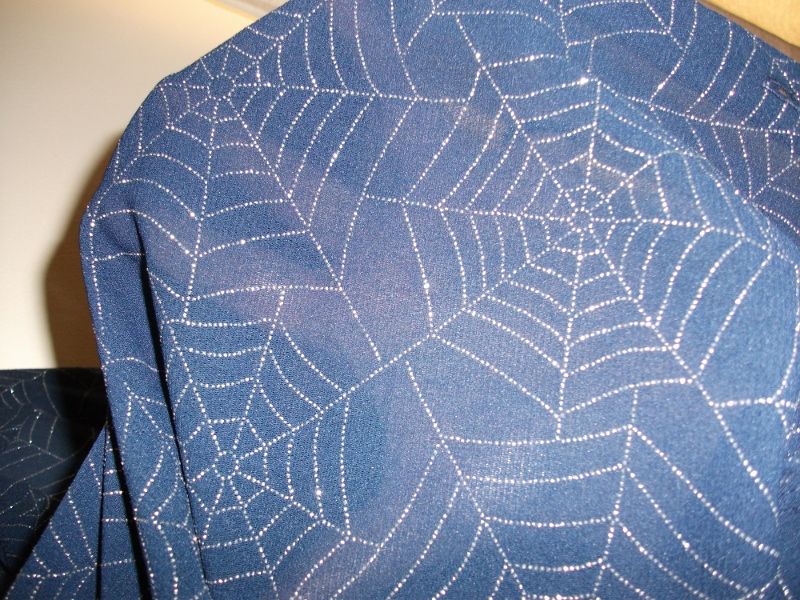 Black lace-effect shirt (Evans, size 22) - £7
(Very see-through, with slightly shiny thread and some pulls (as is inevitable with this!), by Essence for Evans)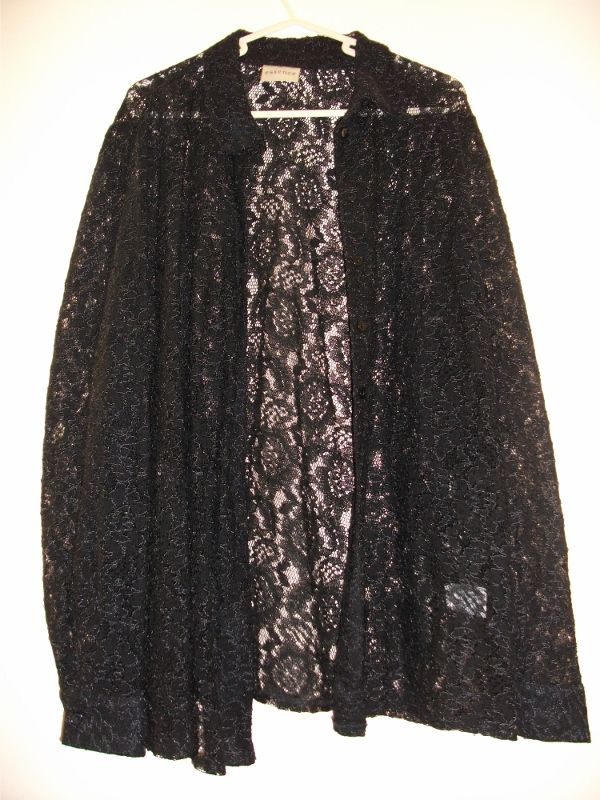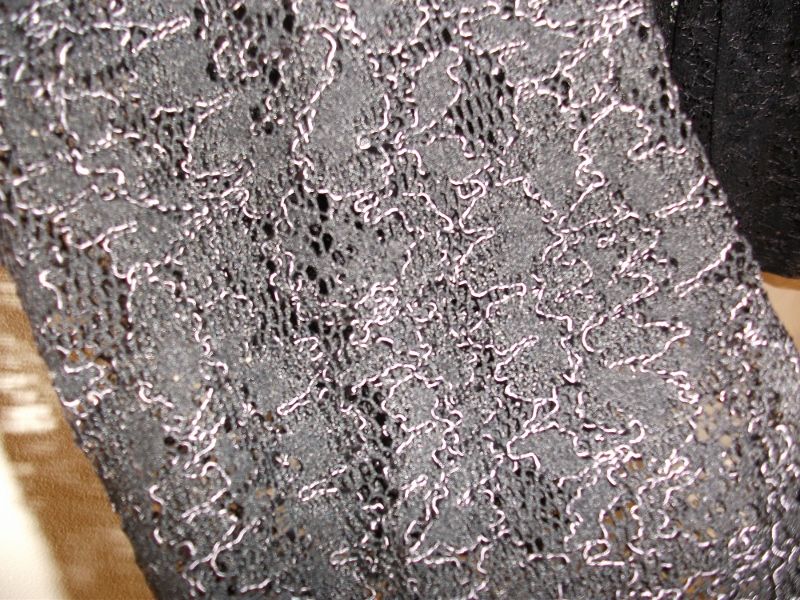 Black stretchy blouse with dotty top and ribbon corset back (Evans, size 26) - £10
(Stretchy material, hook-and-eye fastening front, ribbon corset back)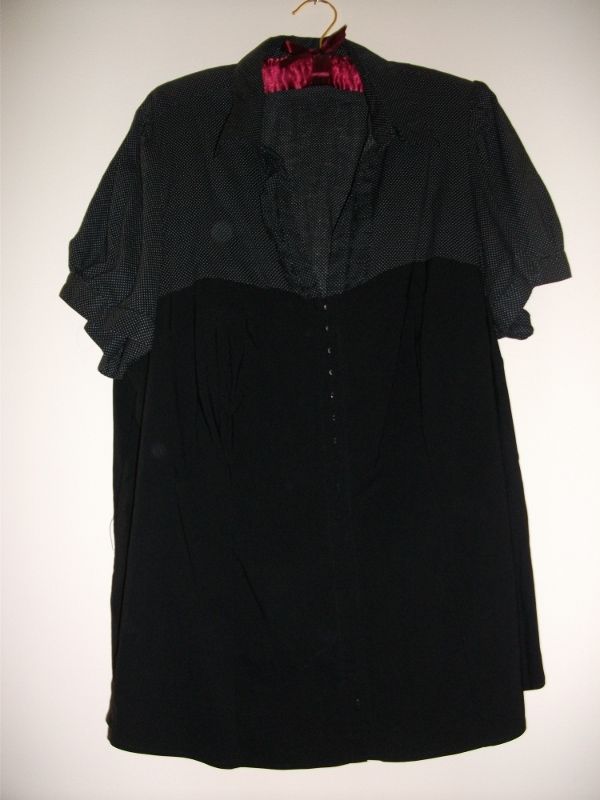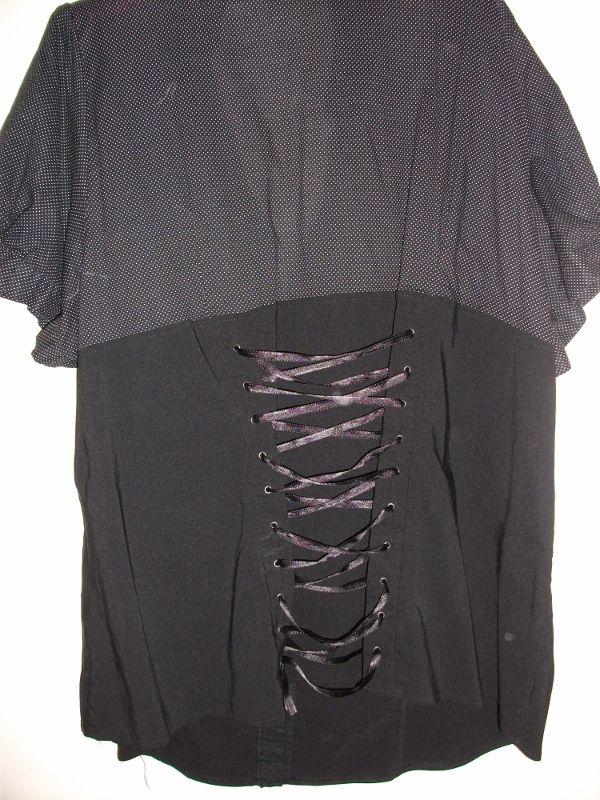 Black lacy corset (Corsets Boulevard, size 5XL (approx. 24/26)) - £17 (as it only folds one way due to the boning!)
(Detachable suspenders, lace fastening to back, lightly steel boned - never worn)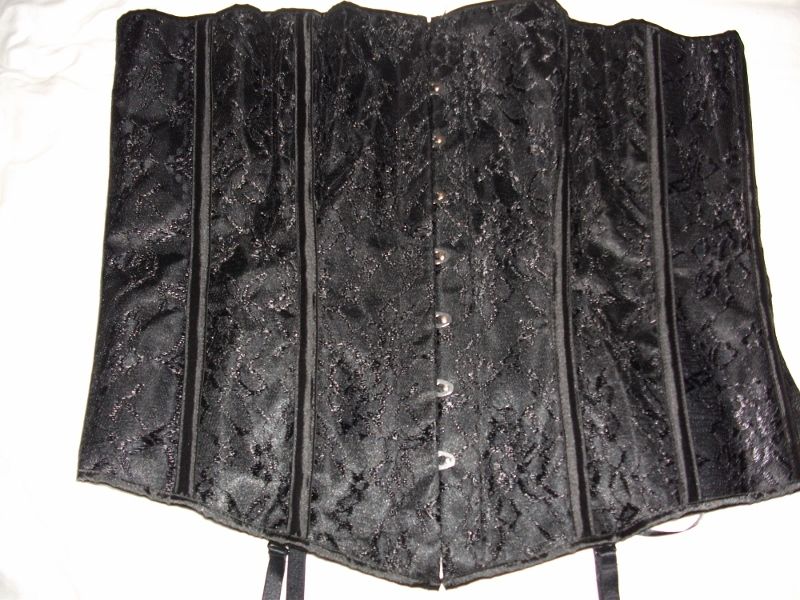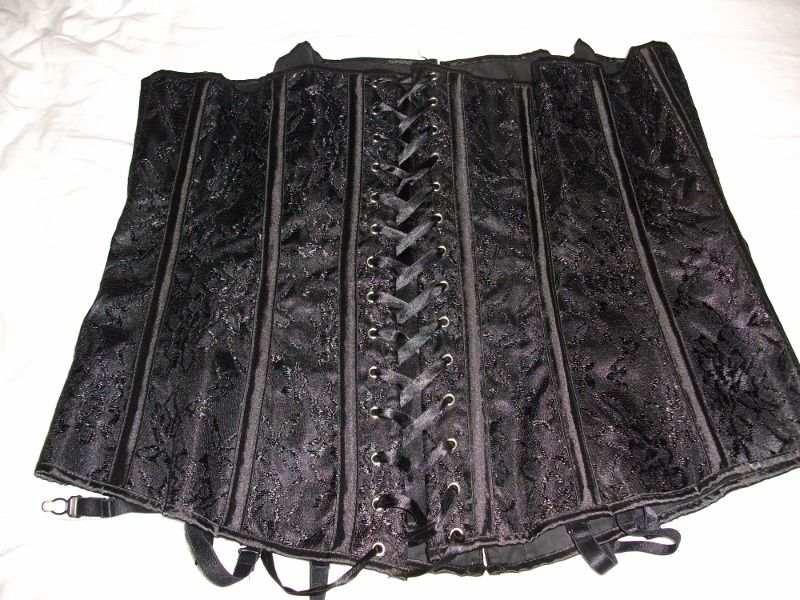 Red tartan kilt (no brand, size 46 (approx. 24)) - £5
(Fake leather straps and buckles)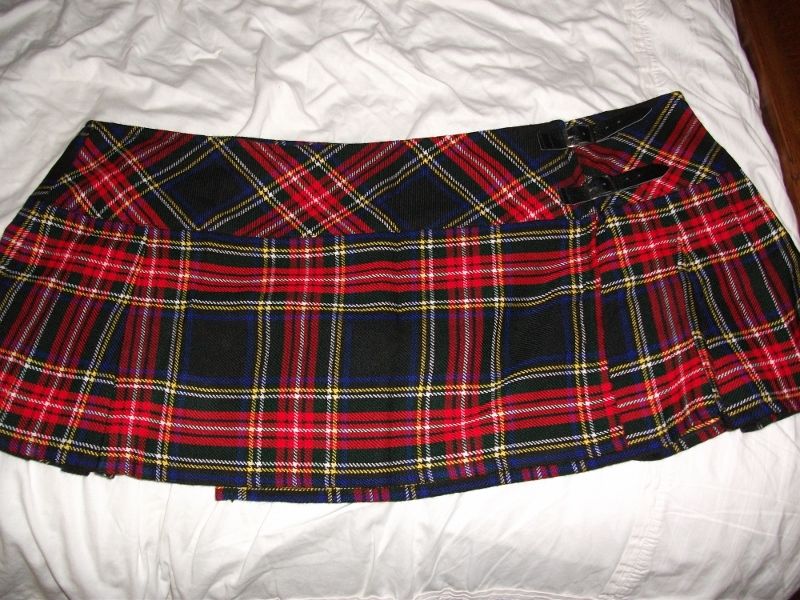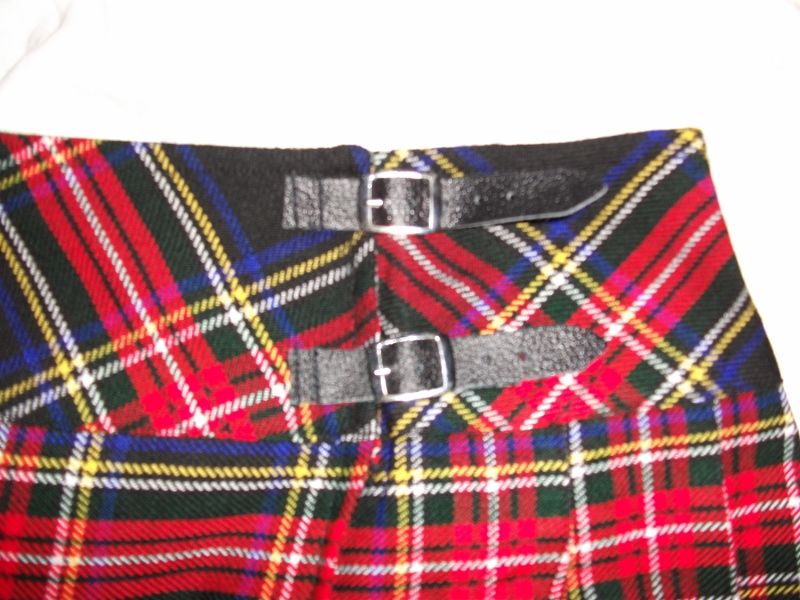 Long grey vest top with studs (George, size 24) - £5
(Really quite long! Front hem higher than back, quite flared, lots of material)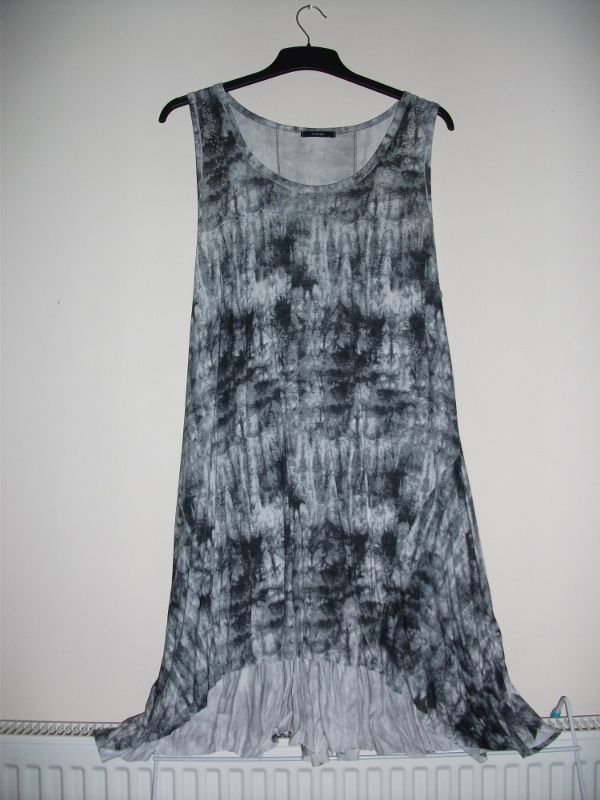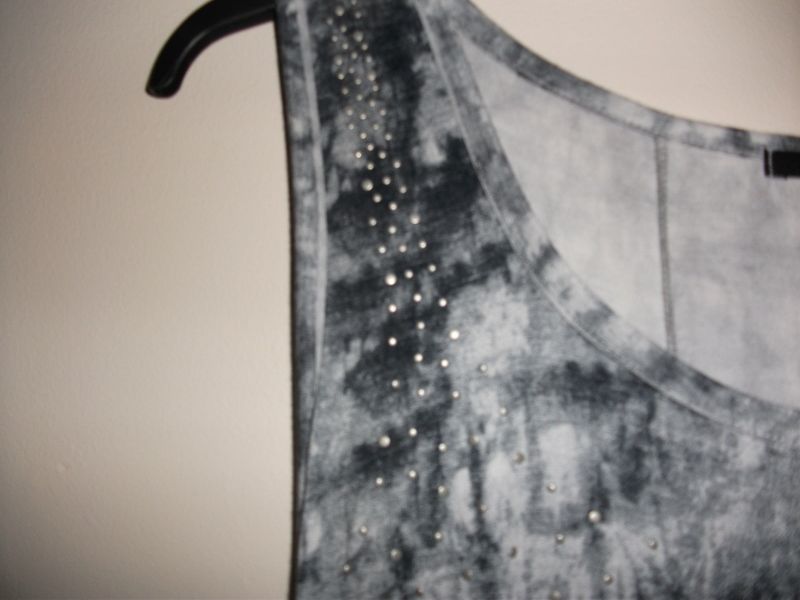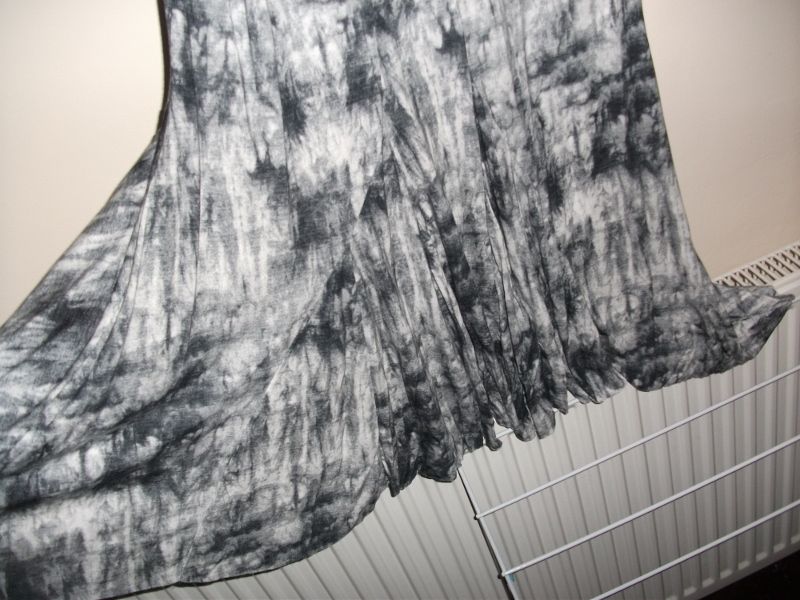 Black sequin belt with shiny black buckle (Evans, size M (approx. 26)) - £4 (due to postage, cheaper with another item!)
(Tiny, tiny tarnished spot on the metal in the buckle)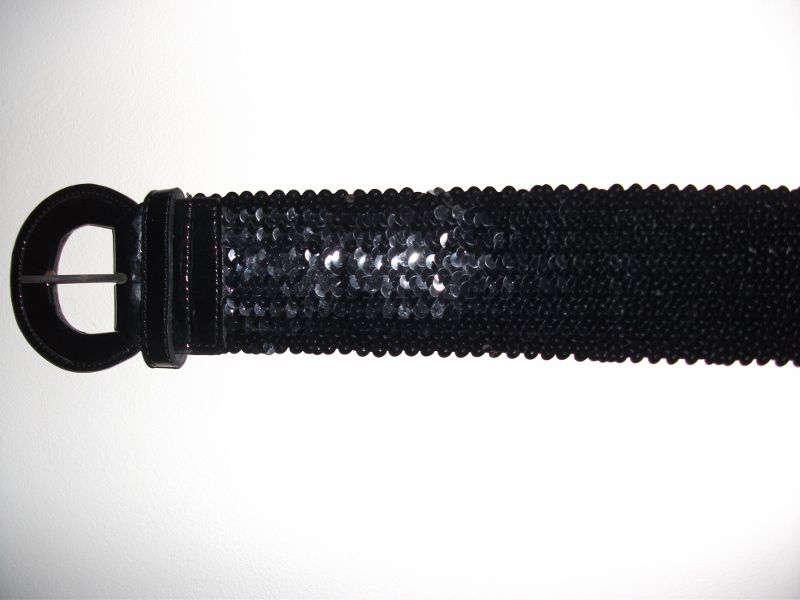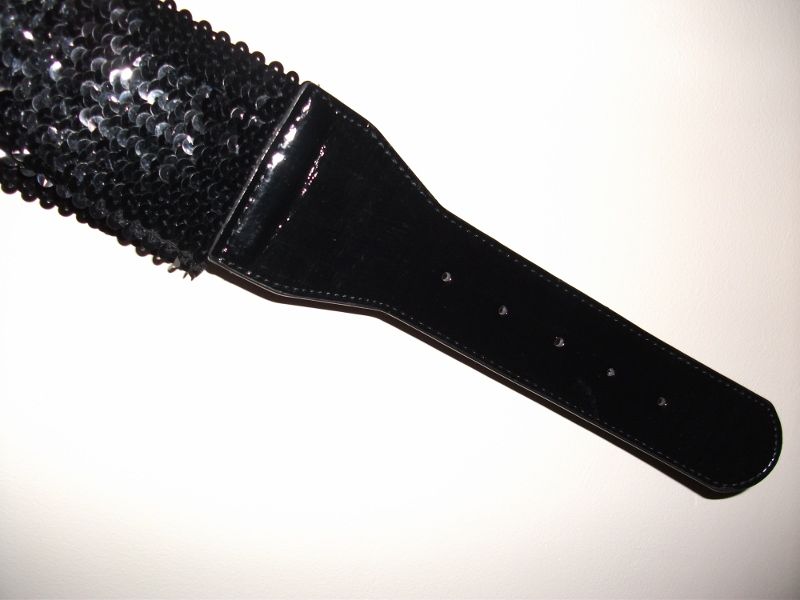 Pinky-red slightly shiny slim-leg trousers (Dorothy Perkins, size 22) - £7.50